Welcome to Elite Football League
Season 28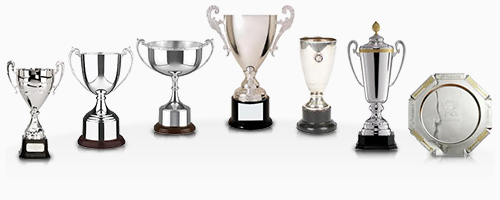 Welcome to
Elite Football League (ESMS+)
- here you will find no bad teams and no bad managers.
For years you have wanted to test yourself against the best, week in week out... Well, now is that chance. Will you find your level playing each season in Division Two, or can you cut it and be crowned Elite League Champions?
The Elite League is where the big money is, it's where the best players play, it's also where the best managers belong. Will you be named top boss? Will your team be the one everyone wants to beat? Can you get your tactics right when it really matters? We all think we are a top manager. Now we give you the league to prove it.
Join us in what should be an exciting 28th season: Three Divisions, Elite FA Cup, Elite League Cup, Top Games, Shock Results, Online Transfer Market/Scout Missions and more.
Have you got what it takes to be the best? Play
Elite Football League.
NOW ONLINE!!!!
Click
here
to join now!
Next fixture
League Week 13 - Mon 29 Jul
Teamsheet deadline: Sun 28 Jul, 20:00
Club News
Chelsea:

Harrison Reed impressed on his first start for Chelsea, the 26 year old midfielder who came in from the auction at the weekend has already shown some top ability. Veran has now been promoted from the reserves and if him Boomsong and Madel keep playing the way they have been we have a good young defence for next season. The midfield is also looking up and we've had to make the tough decision to let our two older defenders go and if we get decent money for them this will allow us to bring in some much needed younger blood and give us some money to continue improving things. This is going to take a long time as the rebuild was needed badly however now things are going in a good direction and hopefully that is the way it stays.


Rangers FC:

Ter Stegen signs on the dotted line !


Bayern Munich:

1st deal in a while for bayern Munich to try and kick start season , totti, and Barry to join the German giants ,


Real Madrid:

Long coverted target on big deal move to club


Aberdeen:

Club delighted to announce a capacity increase to 120,000 seats for the new season


Arsenal:

Couple of good signings, good scouts and Academy boosted to Level 2 - Good pre-season for Arsenal


Everton:

Offers welcome


Lyon:

Manager Hamza Siddiqui has taken over the reigns at l'OL football club. His first task is to overcome a 0-1 deficit vs Borussia Dortmund


Juventus:

Hearts pursue Zubizarreta - Hill unavailable for comment.

Manager Reactions - League Week 12
McNamara (Chelsea):

A great win for the lads, it was well deserved and every player contributed well. Harrison Reed on his first game for the club settled in straight away and really shown what a positive signing he could be. Jo Rankin Costello missed out on his first start for the reserves due to an administrative error in the sheeting however both sides winning is great. If we want to stay up though with nine games to go we're going to have to win at least three of them if not more. It is going to be a very tough ask but if we can string some results together it might be possible.

Quotes archive