Welcome to Elite Football League
Season 26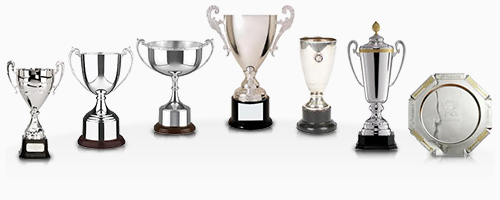 Welcome to
Elite Football League (ESMS+)
- here you will find no bad teams and no bad managers.
For years you have wanted to test yourself against the best, week in week out... Well, now is that chance. Will you find your level playing each season in Division Two, or can you cut it and be crowned Elite League Champions?
The Elite League is where the big money is, it's where the best players play, it's also where the best managers belong. Will you be named top boss? Will your team be the one everyone wants to beat? Can you get your tactics right when it really matters? We all think we are a top manager. Now we give you the league to prove it.
Join us in what should be an exciting 26th season: Three Divisions, Elite FA Cup, Elite League Cup, Top Games, Shock Results, Online Transfer Market/Scout Missions and more.
Have you got what it takes to be the best? Play
Elite Football League.
NOW ONLINE!!!!
Click
here
to join now!
Next fixture
League Play Off Final - Mon 24 Sep
Teamsheet deadline: Sun 23 Sep, 20:00
Club News
Juventus:

Fan favourite Maldini to miss the play-off final.


Schalke 04:

A group of new signings have turned up at Schalk to help us end the season hopefully on a high. We still have a chance of gaining automatic promotion and it's something we'd really like to achieve after the unsure start we have had.


Rangers FC:

Thomas and Aquafresca sign new contracts which will see them finish their careers at Ibrox !


Bayern Munich:

EFL feminists destroying free speech


Hearts:

trying out some new tactics. hoping the team can have a few wins to bring spirits up.


Aberdeen:

McSheffrey returns from suspension and warned to control his actions on the pitch in future


AS Roma:

Sauram burdisso Kenny and Flo leave club as ridout begins building for next season


Valencia:

Valdivia and Saddam_H to bow out during playoff's.

Manager Reactions - League Week 22
Hill (Juventus):

Got kicked up and down the pitch, but still took the points. Unlucky John


Grant (Rangers FC):

Bore draw to end a brilliant season, we badly missed Aquafresca


McNamara (Schalke 04):

A decent season over all after what was a bad start. We've learned a big lesson though this season, if we want success it's ok to have a young side but you need some experience to help them. Now that slightly lower rated players can go and play reserve football that really helps us because it means we can start getting some better first team players in and sending the ones who need game time to the reserves to develop. Our strategy is finally coming together. Not going up this season has helped in many ways. The signings I have recently brought in will stand me in good stead for next season where we can hopefully push for promotion and make sure both squads can achieve success.


Broadhurst (AC Milan):

Happy to stay up!


Glen (Valencia):

Both teams needed to win, First team to push for 3rd spot but just got pipped by a point and finished 5th. Reserves won the Elite league so happy days.

Manager Reactions - Elite League Cup Final
Broadhurst (AC Milan):

Well done to R.Madrid, happy to get to the final

Manager Reactions - League Play Off 2nd Leg
Glen (Valencia):

Lots of chances for us but Juventus keeper holds strong, not too disappointed.


Hill (Juventus):

Our goalie definitely played a big part in this. But the squad as a whole won both legs.

Quotes archive