Welcome to Elite Football League
Season 29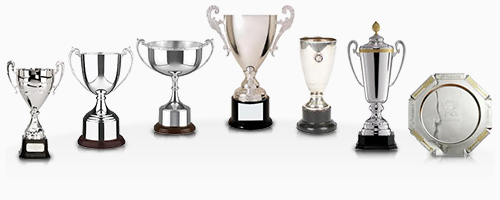 Welcome to
Elite Football League (ESMS+)
- here you will find no bad teams and no bad managers.
For years you have wanted to test yourself against the best, week in week out... Well, now is that chance. Will you find your level playing each season in Division Two, or can you cut it and be crowned Elite League Champions?
The Elite League is where the big money is, it's where the best players play, it's also where the best managers belong. Will you be named top boss? Will your team be the one everyone wants to beat? Can you get your tactics right when it really matters? We all think we are a top manager. Now we give you the league to prove it.
Join us in what should be an exciting 29th season: Three Divisions, Elite FA Cup, Elite League Cup, Top Games, Shock Results, Online Transfer Market/Scout Missions and more.
Have you got what it takes to be the best? Play
Elite Football League.
NOW ONLINE!!!!
Click
here
to join now!
Next fixture
Elite Challenge Cup - Wed 1 May
Teamsheet deadline: Tue 30 Apr, 20:00
Club News
FC Porto:

Ready for the next season... c'mon Porto


AS Roma:

AS Roma reach the play offs!


Celtic FC:
Championes championes ole ole ole



Rangers FC:

Ter Stegen signs on the dotted line !


Bayern Munich:

1st deal in a while for bayern Munich to try and kick start season , totti, and Barry to join the German giants ,


Real Madrid:

Long coverted target on big deal move to club


Aberdeen:

Club delighted to announce a capacity increase to 120,000 seats for the new season


Arsenal:

Couple of good signings, good scouts and Academy boosted to Level 2 - Good pre-season for Arsenal


Everton:

Offers welcome


Lyon:

Manager Hamza Siddiqui has taken over the reigns at l'OL football club. His first task is to overcome a 0-1 deficit vs Borussia Dortmund


Chelsea:

Relegation confirmed for Chelsea today, our top player may need to leave at the end of the season to gain us some much needed finance to buy players in order to continue rebuilding. I don't believe we have actually been the worst squad in the devision and if we'd played our strongest lineup a bit more rather than concentrating on development this might not have happened. Now we're getting relegated we have a chance to concentrate on developing players more and if that means we need to spend a few seasons in devision two to make our squad stronger then that's what might be needed. Reserve wise we'll continue to find younger players for our level one training academy.


Paris Saint Germain:

PSG return to Division 1 with promotion secured on the final day of the season. It will be our first season in Division 1 since Season 26. A big step up from our 7th place finish last season.