Welcome to Elite Football League
Season 25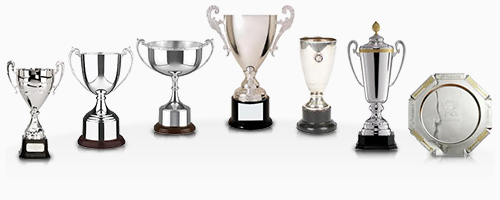 Welcome to
Elite Football League (ESMS+)
- here you will find no bad teams and no bad managers.
For years you have wanted to test yourself against the best, week in week out... Well, now is that chance. Will you find your level playing each season in Division Two, or can you cut it and be crowned Elite League Champions?
The Elite League is where the big money is, it's where the best players play, it's also where the best managers belong. Will you be named top boss? Will your team be the one everyone wants to beat? Can you get your tactics right when it really matters? We all think we are a top manager. Now we give you the league to prove it.
Join us in what should be an exciting 25th season: Three Divisions, Elite FA Cup, Elite League Cup, Top Games, Shock Results, Online Transfer Market/Scout Missions and more.
Have you got what it takes to be the best? Play
Elite Football League.
NOW ONLINE!!!!
Click
here
to join now!
Next fixture
League Week 20 - Mon 26 Feb
Teamsheet deadline: Sun 25 Feb, 20:00
Club News
Inter Milan:

Board gives Lobozinski vote of confidence.Contract extention on the table for the manager.Lobozinski to sign in the coming days after handing in his resignation earlier in the week. Promotion is not a priority says club chairman.


Aberdeen:

Massive week ahead for Aberdeen as we fight to stay in both cups


Real Madrid:

Madrid to clear out Retirees, Focus now on Cup Double


Schalke 04:

Player Manager McNamara set to make his debut for the first team this week after his graduation from the reserve team.


Rangers FC:

Manager Gazza gets the dreaded vote of confidence as the club slip into the relegation zone

Manager Reactions - Elite League Cup Semi Finals
McKay (Aberdeen):

Party time as Aberdeen reach 2nd cup final in four seasons, whatever happens we will try and enjoy the occation

Manager Reactions - League Week 19
Lobozinski (Inter Milan):

Lobozinski quits after being embarrassed by Shalke. Referees are corrupt!


Grant (Rangers FC):

I will take every point i can get that might keep us up, got a lucky one this week


Hill (Juventus):

Things didn't go to plan today, and PSG took full advantage. Well played.


McNamara (Schalke 04):

Great result for the lads today, managed to get a draw against a good side and manager. The players have competed well over the last few games so I was hoping that some points might start coming. With only three games to go we're going down but at least next season we have a chance to rebuild and really start trying to get this young team going.


McKay (Aberdeen):

Very proud of the team after a great 2-2 draw with Marseille


Glen (Valencia):

Great result away from home, especially not having A full team to pick from for weeks now.

Manager Reactions - Elite FA Cup Quarter Finals Replay
Grant (Rangers FC):

Best team won, great fight put up by the lads

Quotes archive